Sketching Orvieto: Capture a Magnificent Italian Hill Town in Watercolor
September 22

–

September 29

€1050
Capture the light and vibrant colors of a three-hundred-year-old cathedral and the charming cobbled alleyways of Medieval Orvieto: one of the most picturesque hill towns in Italy. Through painting and drawing you'll have the opportunity to document on paper the heart and soul of this ancient village overflowing with Renaissance art, venerable history, impressive architecture, and amazingly delicious food and wine.
Join us for this week long workshop where intermingling culture and place adds a depth of experience that will help you see beneath the surface of Italy's stunning beauty.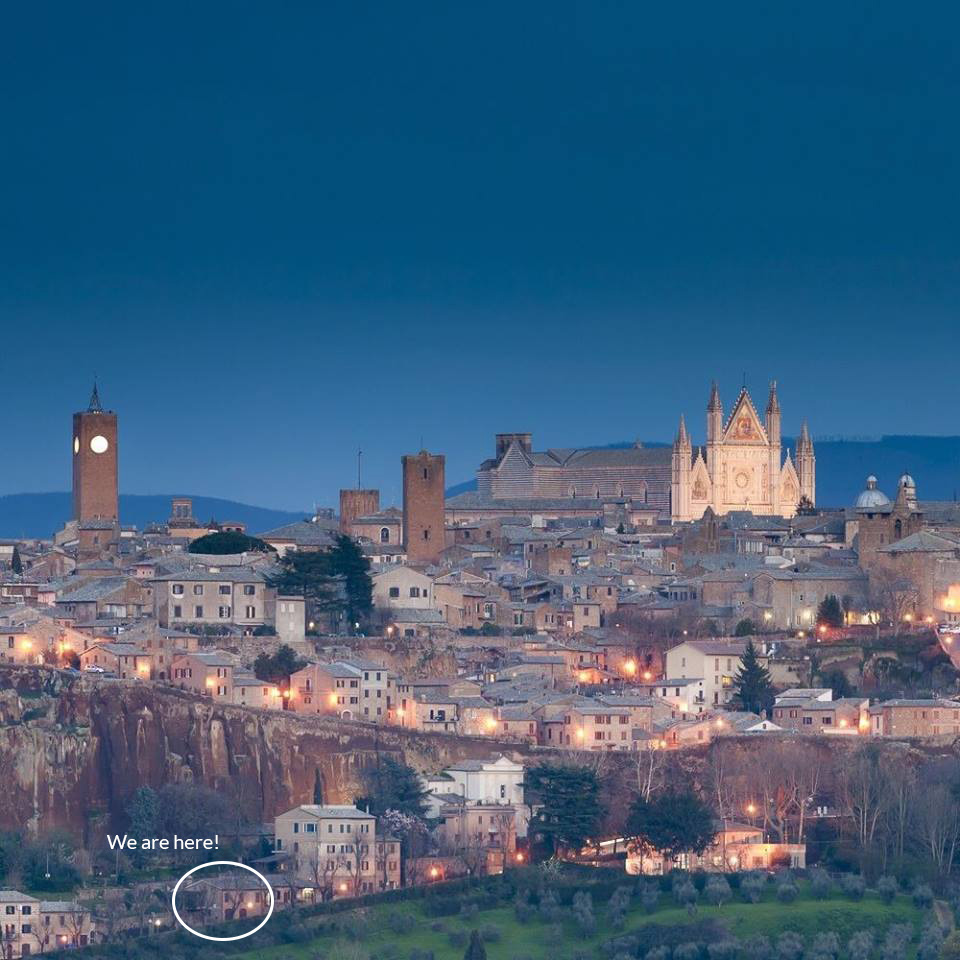 You'll start the week by creating your own sketchbook of marbleized paper handmade by you. You'll get a chance to meet inspirational artisans as they practice their age-old crafts, and converse and rub elbows with Orvieto's friendly townspeople. Sketch people in motion at the weekly farmer's market or learn perspective by sketching the nearby countryside. Toward the end of the workshop our group will participate in several events, like an open-to-the-public sketchcrawl and a gallery exhibition displaying the group's artwork. This workshop is a unique opportunity to learn and draw together, Italian style.
The workshop is recommended for artists who have previous sketching and watercolor experience—beginners to professionals are welcome. Having a positive attitude, being open to constructive criticism, and be willing to learn new things from your peers is essential for getting the most out of this experience.
And because we'll be working all day, every day (sketching sessions, meet-and-greets with local artisans, evening critique sessions, etc.,) you should be in good physical condition—able to walk on uneven surfaces, up and down hills while carrying your equipment, as well as sit for long periods of time on folding stools while you paint. Most of all, you should have the energy and curiosity to learn about Orvieto: it's customs, way of life, and people.
Sketching Orvieto promises to be a week you'll never forget.
ITINERARY
Sunday, September 22 – Arrival in Orvieto
Accommodations Check in
Open group sketch in Piazza del Duomo (optional)
Welcome dinner
Monday, September 23 – Sketching Orvieto
Morning Session 9:30 – 12:30
The importance of values in watercolor, study of 2, 3 and 5 values for creating a solid painting foundation and harmonious composition
Afternoon Session 3 – 5
Learn the history of paper and marbleized paper demonstration with local Lamberto at his studio
Evening Session 5:30 – 7
Aperitivo while hand making sketchbooks
Tuesday, September 24 – Sketching Orvieto
Morning Session 9:30 – 12:30
Painting shadows so that they feel like air. Study of warm and cool colors with discussion and demonstration
Afternoon Session 3 – 5
Further study of shadows along with warm and cool colors in a finished painting
*Press event* 5 pm
Evening Session 6 – 7 pm 
Group evening review with wine
Wednesday September 25 Lago di Bolsena
Morning Session: 9:30 – 12:30
Painting around the castle with a discussion of 1 and 2 point perspective and capturing a place quickly
Lunch on your own in town 1 – 2:30 pm
Afternoon Session 3 – 5 pm
2 hours painting at lake with a focus on painting water and reflections
Evening Session back in Orvieto 6 -7 pm
Group evening review with wine
Thursday, September 26 – Sketch the Orvieto Market 
Morning Session 9:30 – 12:30
Sketching people and places quickly, capturing the Orvieto market. Focus on 1-line pen drawing with the selective addition of color plus how to sketch people quickly
Afternoon  session 3 – 5 pm
Work together with local poet Hannah Ambrust Badia on the poetry of painting place
Evening Session 6 – 7 pm
Group evening review with wine
Friday, September 27 in Orvieto
Morning Session 9:30 – 12:30
We will work in a local park painting distances and views with a discussion and demonstration on how to paint atmospheric perspective with color and values using a limited palette
Afternoon Session 2 – 4 pm
We will dedicate this final session to 10 minute watercolors, the heart of practicing capturing what is essential quickly and efficiently
Optional Session 4:30 – 6 pm
Meet and sketch a local shoe maker in his shop while he tells the story of handmade shoes from start to finish
Evening session 6 – 7 pm
Group evening review with wine
Saturday, September 28 Open Sketching Event/Gallery Exhibition
Open Sketchcrawl with the town of Orvieto 10 am – 12:30 pm
We will sketch together in a group sketchcrawl in Piazza del Duomo with locals from the town. The event is free and open to everyone
There will be no afternoon session, leaving you free to paint, relax and enjoy the city
Gallery Exhibition & Aperitivo 6 pm – 8 pm
Final exhibition in a local art gallery that will be open to the public. We'll share our week's work and have a celebratory aperitivo (cocktails).
Group goodbye dinner at a local restaurant 8 pm
Sunday, September 29 Departure from Orvieto.
Workshop Tuition
For a single person sharing a room €1050
For a single person with private room €1,350
For a single person non-painter sharing a room (with the option to participate in all activities) €900
For a single person non-painter with a private room (with the option to participate in all activities) €1200
Single apartment for one person or a couple or 2 bedroom apartment available on request
Workshop Tuition Includes:
Accommodations (7 nights) + Breakfast
Sketching Instruction (5 days)
Welcome and Goodbye Dinner
Day out at Lake Bolsena
Gallery exhibition & cocktail party
Visit with local Artisans
History of Paper Workshop
Handmade Sketchbook
*Maximum of 12 participates
Not Included:
Airfare
Transfers
Meals and drinks (other than welcome and goodbye dinner)
Art supplies (list will be provided)
**IMPORTANT** Please Note:
Purchasing travel/medical insurance is highly recommended.
Participants should be in good physical condition and able to walk on uneven surfaces and up and down hills while carrying supplies and equipment in a backpack. Must also be able to sit for extended periods of time on folding stools while you paint.
If your budget and schedule allows, we recommend arriving in Orvieto a few days before the workshop begins or to stay a few days after in order to tour and enjoy Orvieto at a more leisurely pace. If you'd like to do so, let us know and we'll help arrange your accommodations for those extra days (extra nights not included in the tuition price).
About Kelly
Kelly Medford is a classically trained American oil and watercolor painter, as well as avid sketcher specializing in Italian landscapes and cityscapes. She has been painting en plein air since 2005, training in the United States at various art schools and in private apprenticeships. While living in Florence, Italy (six years) she studied figurative drawing at the Florence Academy of Art before moving to Rome in the fall of 2010. She has traveled and painted extensively in the US and Europe, where her work has been frequently exhibited. When not working on private commissions, she teaches week-long, exclusive workshops in Rome, Venice and Umbria.
She began Sketching Rome Tours in 2012 as a way for tourists visiting the Eternal City to see and experience it in a unique and creative way. She is an instructor and active member of the international Urban Sketchers.
See Kelly's work on her website: www.kellymedford.com
About Orvieto
Orvieto is a small hill town perched upon a tufa rock in the region of Umbria, Italy. The majestic cathedral, Duomo di Orvieto, dates back to the 13th century and houses one of the great masterpieces of the Renaissance, The Last Judgement by Luca Signorelli. Just some of the other famous sights to see while here are Pozzo di San Patrizio: a 16th-century well shaft with a double spiral staircase, and Orvieto Underground: a fascinating subterranean network of Etruscan caves and wells. Find out more about what to do and see here
Our Accommodations
We'll be staying at lovely B&Bs in the historical center of Orvieto. You can choose from a private en suite double room or share a room with one, two or three other participants. Apartments are also available upon request. Breakfast and Wi-Fi are included.
Payment
Deposit of €550 to hold your spot is due by June 30th
Final payment is due in full by August 15th
(Payment plan is available upon request)
Cancellation Policy
In the event the workshop is cancelled, all deposits and payments will be returned in full. If you have to cancel for any reason payments will be returned as follows:
Cancel on or before July 15th: 75% of payment returned
Cancel on or before August 20th: 50% of payment returned
After August 20th, payments are non refundable
Contact
Kelly Medford
www.kellymedford.com
paintings@kellymedford.com
+393349835677