Orvieto is a fabulous place, sitting on a volcanic plug jutting out of the earth. The angle featured here shows the sight from the northwest, up in the hills beyond the town walls where the views are spectacular.
Orvieto skyline
There are a number of towers, steeples and domes littering the skyline but the crowning glory has to be the marble striped cathedral, which dominates the horizon. With the Luca Signorelli frescoes inside this place is well worth a visit.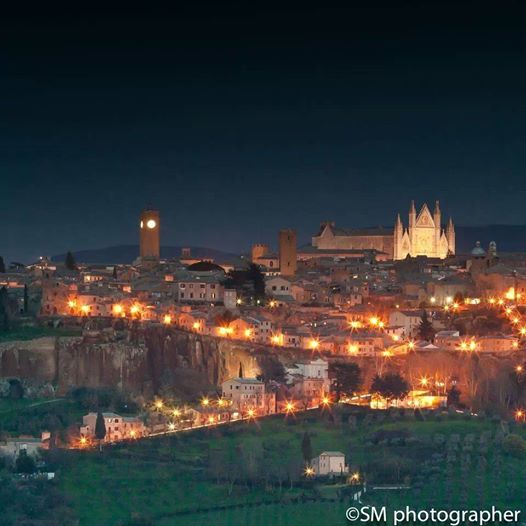 Although it's the middle of summer now, we are experiencing some pretty spectacular stormy skies. So I decided that the painting should echo the weather of the day and have gone for a brilliant pink, purple and orange combination. You've never lived if you haven't seen a colourblind person's stormy sky, grey day indeed.
I thought it would be fun to really play around with the colours in the cliff face. At times, when shaded, it has a steely blue look but when the sun strikes it, there are all manner of reds, oranges and yellows. Then I decided to work my way around the colour wheel from one to the other, filling in the centre with some green trees.
The hills around Orvieto are populated with olive groves and vineyards, all contributing to the town's famous pale, yellow wine and peppery oil, which was once favoured by Rome's popes and princes.
Posted in landscape, Painting, watercolour
Tagged art, duomo, Italy, Orvieto, painting, Signorelli, Umbria, watercolor, watercolour, wine